FOLLOW MY PLAN
I have created a 30-day weight loss plan, in a calendar form, that should allow you to lose 30 pounds in 30 days. It is an easy-to-follow, no-brainer plan. All you have to do is follow it and you shall have success. This method will allow you to drop about a pound a day in average, this is based on my own experience. If you have more than 30 pounds to lose, just like I did, just take a small break and repeat for another 30 days. If you are brave enough, you can take on the Drop 60 In 60 plan.
I am on my way to losing 100 pounds using this method and I am more than half way there already, this is why I wanted to share it with you. If I could do it, I know anyone can.
My journey started when I began my 60-day reboot. I started with 8 days of raw food, then juice fasted for 40 days and finished it up with 12 days of raw food. This allowed me to lose 54 pounds total. Today, I am on my second 60-day reboot and am looking forward to finally reaching my goal weight.
After creating this 30-day plan that walks you through every bit step by step, I thought that some would want to do a 15 day reboot and some are strong enough to take on the 60-day one. This is why I modified it and made the 15-day and a 60-day versions of the calendar, and I am including them here for free when you buy the 30-day plan.
It's a
30-Day Calendar
it tells you exactly
what to eat when and
what juices to make!
It comes with recipes and instructions. Follow the plan, crossing off the days as you go and there is no reason why it could not work for you.
A Little More About Me
I've always been chubby, I call it fat but whatever. After years of trying and failing all kinds of diets, I was fed up with it. I decided not to diet any more, just make small changes in my diet that I can live with instead of limiting my self too much just to quit later and be disappointed. I decided that I am fat and that it how I am going to stay, i might as well be happy about it rather than stress over it.
I see people live their diet and how unhappy they are. They jump from one fad diet to another, never really being able to complete any. And the reason it simple, you lose weight when you are on the diet, when you are not, you gain it back...to continue to lose or maintain, you must stay on the diet for the rest of your life. This is not the problem, the problem is that you want to, with your whole being, to stay on the diet but your brain says to you, "ooh, look at that tasty pizza, let's have it!" and you reach out your hand grabbing the slice stuffing your face mesmerized by some force you have no control over.
Most diets out there do not deal with this one element that is the key at staying on the diet and keeping the weight off, I will share it with you in my plan.
I want to also mention that this plan does not guarantee anything, it is simply a plan that worked for me and a lot of other people just the same by sticking to it. This plan will un-addict your brain from all the junk food and you will once again control what goes in your mouth.
The Calendar
This calendar was designed to be ready and complete for you to start on your journey. It will walk you through the instructions on how to use it. It will let you keep track of your weight and measurements as you go. The supplemental members website will provide you all the information you may need while rebooting. Everything from exact recipes for food and juices, to motivation and keys to success.
It comes to you in a digital PDF format so you can download it instantly and start using it as soon as possible.
Cheat Pack
As one of the bonuses in this package, you will get the Emergency Cheats Pack. This is a PDF document with 4 cheats that you can use to take a breather during your juice fast. Sometimes you just need a break and with this pack, you can take one without feeling guilty. The cheats included in it are "legal" and do not disturb your weight loss. In fact, you can, if you like, look forward to one each day.
Here's Exactly What You Get
INSIDE CALENDAR: Instructions on how to use the calendar

INSIDE CALENDAR: Calendar tells you exactly what to eat and juice

INSIDE CALENDAR: Chart of raw food and juices with links to recipes

INSIDE CALENDAR: Resources page with additional information

BONUS #1: Complete Calendar for a 15 Day Reboot

BONUS #2: Complete Calendar for a 60 Day Reboot

BONUS #3: Emergency Cheat Pack

BONUS #4: Supplemental Members site loaded with recipes & more

Calendar is downloadable, printable, digital PDF format
You have all you need with this Calendar so get it today. The only question you will have now is...
How Much Is This Calendar Package Anyway?
FINALLY there is somethign that tells you EXACTLY what to do. No guess work. Proven results. What else can you ask for?
Instantly Download
3 Digital Calendars

+
Cheats Pack
Get Your Hands On All This Instantly, Right Now For Only
$29.97!
$9.47
For a limited time only! Act now. Click the buy button below to get access within 2 minutes.
This is a marketing test and the price is
going back to $29.97 soon, so grab it quick!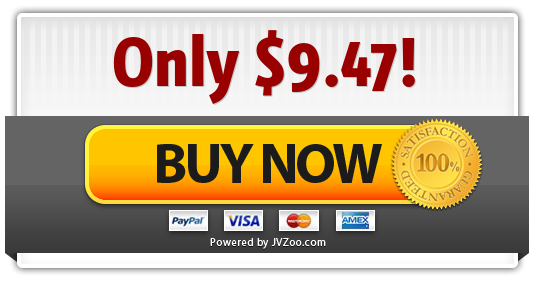 Feel free to copy/paste this link and email it to anybody you know that might be able to use this info.
If you liked this page, please click the "Like" button below for Facebook:
To our health!
Valik Rudd
Drop30in30.com
I also write a blog at GeekGrass.com
----------------------------------------------------------------------------------------------------
TERMS OF USE
You should not use this information for diagnosing or treating a health problem or disease, or prescribing any medication or other treatment. You should always speak with your physician or other health care professional before taking any medication or nutritional, herbal or homeopathic supplement, or adopting any treatment for a health problem.
If you do anything recommended on this report or on Drop30in30.com website, without the supervision of a licensed medical doctor, you do so at your own risk.
Remember, your credit card or bank statement will show a charge by Drop30In30, Valik Rudd or JVZoo.
Read the rest of the Terms of Use.
DISCLAIMER
These statements have not been evaluated by the Food and Drug Administration. This product is not intended to diagnose, treat, cure or prevent any disease. If you are pregnant, nursing, taking medication, or have a medical condition, consult your physician before using this product or information.
The title "Drop 30 in 30", or any other statement on this website or in the Drop30In30 Guide Book, does not claim or guarantee you to lose 30 pounds in 30 days, it states my own experience. You may experience different results.
If you run into any problems, email me at valik #at# drop30in30.com (replace #at# with the @ symbol).